Details
Pod Pro Toilet Cleaner Descaler is a scented sulphamic acid based toilet cleaner and descaler that rapidly removes limescale and general soiling from toilets & urinals. Featuring an extra-thick formula that clings to the toilet basin for long-lasting cleaning and descaling.
Violet & Jasmine Scent
Rapidly removes limescale
Viscous formula clings to surfaces
Suitable for stainless steel, porcelain, chrome & ceramics
Cleans, freshens and shines all surfaces
Kills 99.99% of bacteria
Just one sachet needed to fill a 1 litre angle neck bottle (SKU: PP31-BO)
12 Sachets included
Directions for Use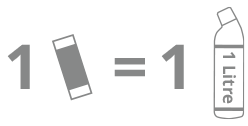 Simple Dose Control:
Add just one sachet to our 1 Litre bottle and fill with water to create your ready-to-use cleaning solution. Read More.
Shake To Mix:
Our PVOH film sachets dissolve quickly in water, so your cleaning solution is ready to use in seconds. Read More.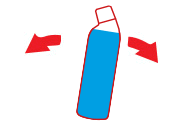 Did You Know?


Most Cleaning Chemicals are 90% Water...
95%

Reduction in CO2

90%

Reduction in plastic

75%

Reduction in cost
Use our sustainability calculator to see the environmental impact switching could have for you!
Specifications
MPN: PP31-12
Capacity: 12 Sachet(s)
Chemical Type: Sachets
Packaging Type: Tub
Downloads